THE WOLF OF WALL STREET
Based on the true story of Jordan Belfort, from his rise to a wealthy stockbroker living the high life to his fall involving crime, corruption and the federal government. (IMDB)
In simple terms, if Leonardo doesn't get his Oscar for this film then there's something wrong with the world. It's raunchy, exciting and incredibly interesting (despite being three hours long). I had planned on reading the book before I saw this film but after some insane hype surrounding it I gave in and went to see it the day after it was released. I did have pretty high expectations for this film and they were definitely fulfilled. Lately the majority of my favourite films have had DiCaprio in and this is just another addition to the list. It's worth a watch, but bring snacks as it is very long.
9/10





AMERICAN HUSTLE
A con man, Irving Rosenfeld, along with his seductive British partner, Sydney Prosser, is forced to work for a wild FBI agent, Richie DiMaso. DiMaso pushes them into a world of Jersey powerbrokers and mafia. (IMDB)


I wasn't too sure what to expect with this film and was kind of only going to see it because of Jennifer Lawrence, but I'm glad I did. Despite spending nearly the entire film trying to figure out who played Irving (clue: it's very obviously Christian Bale, I'm just blind apparnetly) I did really enjoy the film. My only issue with it was the pacing which I felt resulted in the film coming across as sooooo much longer than it actually is. It was a bit strange in that it was a weird combination of funny and serious but in a way that suggested the writers couldn't quite decide what they were going for. I did still enjoy it, but it's not the best film I've seen lately.
5/10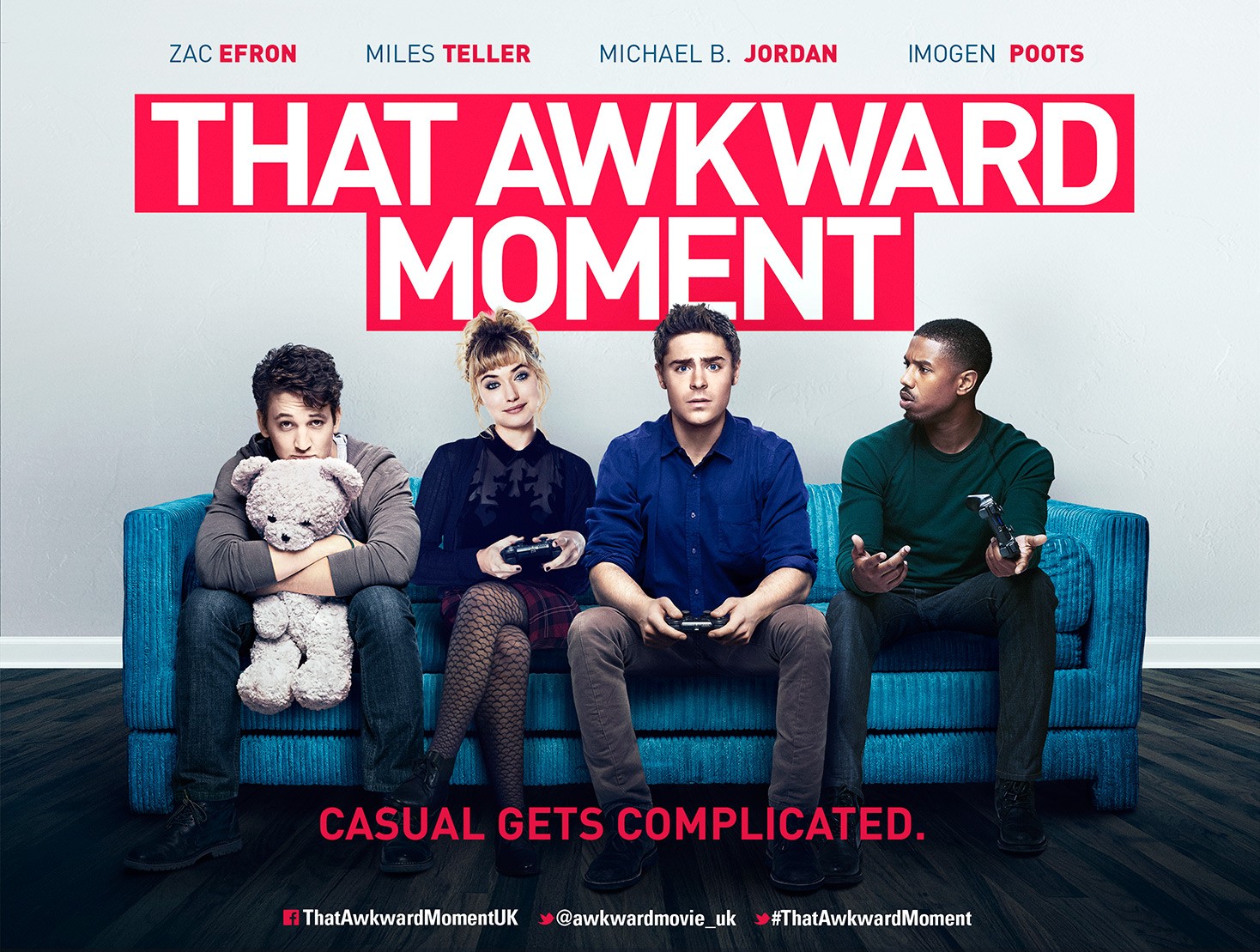 THAT AWKWARD MOMENT
Three best friends find themselves where we've all been – at that confusing moment in every dating relationship when you have to decide "So…where is this going?" (IMDB)


I hadn't heard too much about this in the run up to it's release, however seeing one solitary trailer on TV I thought it looked worth a watch. Having been absolutely obsessed with High School Musical in the past Zac Efron was definitely part of the appeal… Regardless of that, this film was actually surprisingly good. Even my boyfriend agreed – despite his initial doubts! It was pretty cliché as can be expected with this kind of film however it was funny, captivating and emotional in equal amounts. It's not amazing, but it's light hearted and a good easy watch.
7/10



THE DARK KNIGHT TRILOGY
Batman Begins: "After training with his mentor, Batman begins his war on crime to free the crime-ridden Gotham City from corruption that the Scarecrow and the League of Shadows have cast upon it."
The Dark Knight: "When Batman, Gordon and Harvey Dent launch an assault on the mob, they let the clown out of the box, the Joker, bent on turning Gotham on itself and bringing any heroes down to his level."
The Dark Knight Rises: "Eight years on, a new evil rises from where the Batman and Commissioner Gordon tried to bury it, causing the Batman to resurface and fight to protect Gotham City… the very city which brands him an enemy." (IMDB)
I thought I'd put these three in to one seeing as they are a trilogy. These weren't a new watch but a couple of weekends ago my boyfriend and I made our way through the trio (they're some of his favourite films) and seeing as I always enjoy watching them I decided they were worth a little review. Basically, these films are amazing. Christian Bale is the perfect actor to play Batman in all three. They're action packed and incredibly dramatic but have moved me to tears on more than one occasion. If you haven't already watched these – why not?!
9/10 (Batman Begins: 7/10, The Dark Knight: 8/10, The Dark Knight Rises: 10/10)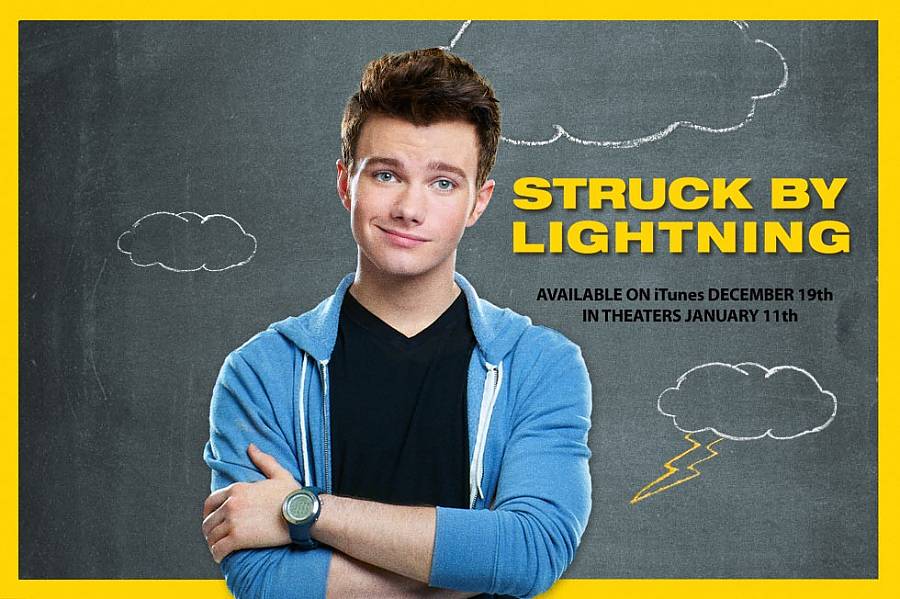 STRUCK BY LIGHTNING
A young man recounts the way he blackmailed his fellow classmates into contributing to his literary magazine. (IMDB)
Moving on now to my random Netflix choices, I didn't want to include them all as I've been watching a LOT so I'm just going to include the first three that came to mind. Struck By Lightning is the first of these and it was a bit… odd. I'm not sure why but it just made me feel quite uncomfortable (possibly in how ridiculous and far fetched it is). It's got all your typical "high school movie" clichés, but Chris Colfer and Rebel Wilson were fantastic characters. It was an easy watch but left me feeling a bit down afterwards.
4/10 (would have been 2 or 3 if it wasn't for Rebel Wilson)
BATTLE ROYALE
In the future, the Japanese government captures a class of ninth-grade students and forces them to kill each other under the revolutionary "Battle Royale" act. (IMDB)
This film is mental. Think Hunger Games on drugs. I'd always wanted to see this so when I found it on Netflix under Cult Movies I thought it would be worth a watch. I'm not a massive fan of movies with subtitles as I sometimes find it difficult to read and watch what's happening at the same time but that wasn't too big an issue with this film. It's very disturbing, but well worth watching and deserved of it's status as a "cult" film.
8/10
LOL
As a new year at school begins, Lola's heart is broken by her boyfriend, though soon she's surprised by her best friend, promising musician Kyle, who reveals his feelings for her. (IMDB)
I don't remember this film being out in the cinema at any point and after watching it I can see why. It's pretty boring and cheesy in the not-so-good way. I didn't have particularly high hopes for it but Netflix kept shoving it in my face for some reason or another so I finally watched it. As catchy as Miley Cyrus' music can be her acting in this is awful. Definitely won't be watching this again!
1/10
Have you been watching any good movies lately? I need some recommendations!